Rigoletto
References | | Links: Webrigoletto UBA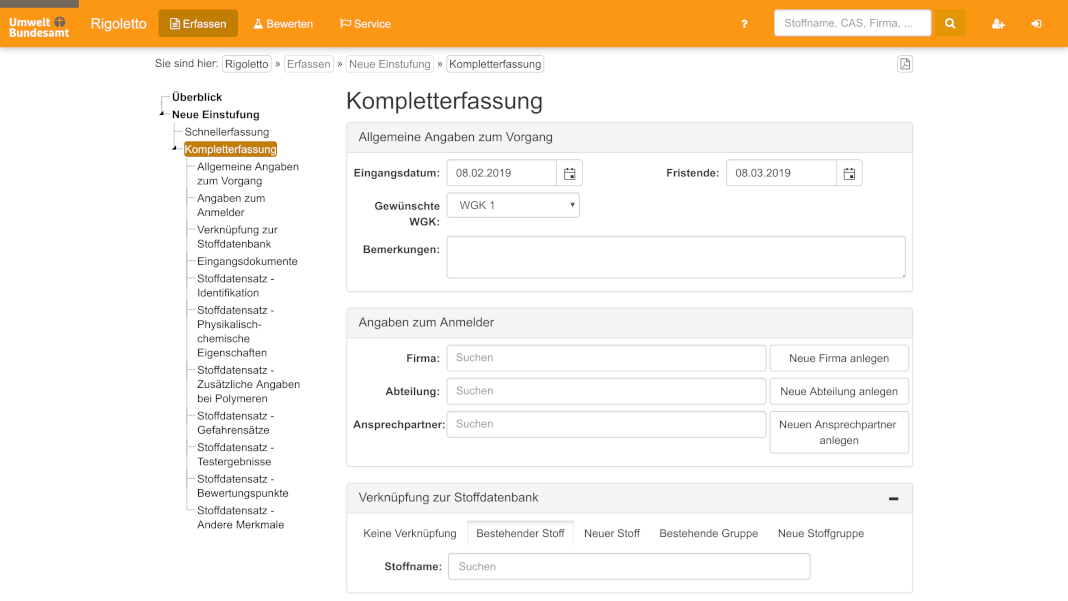 Web application for processing requests to assess classifications of chemical substances
Development: 2017-2019
Maintainance: 2019-2023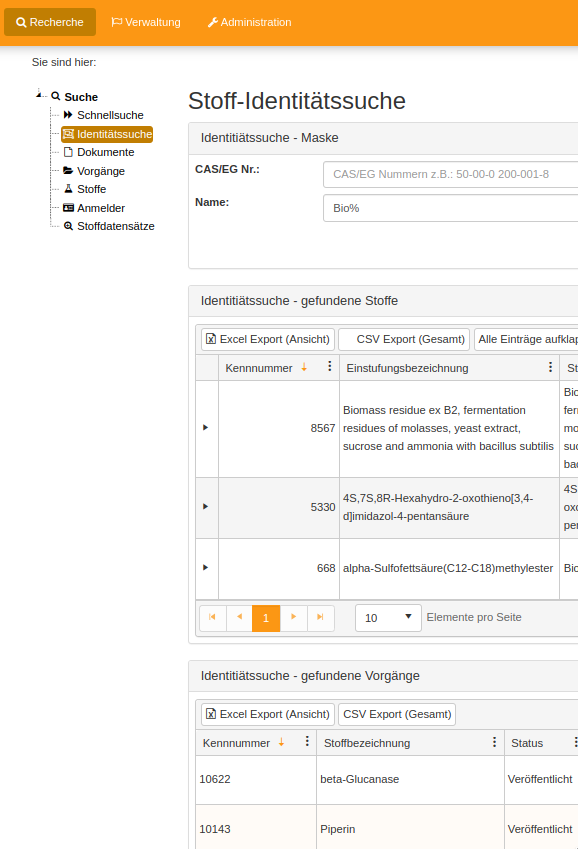 Development of two-part web application for recording and processing classification requests of chemical substances and subsequently publishing the results, by order of the German Federal Environmental Agency.
The first part of the software required a comprehensive analysis of the internal workflows and a close coordination to automatically migrate approx. 13 000 classification requests from a legacy database. The application is composed by several forms, views, complex reports and automated document generators including easy configuration and enables the employees to efficiently carry out their tasks.
The second part of the system is publicly accessible and had to be designed to be working closely together with the internal application but needs to be still running independently. It is available on the UBA web page.