GTD delivers control system for rocket engine test site to DLR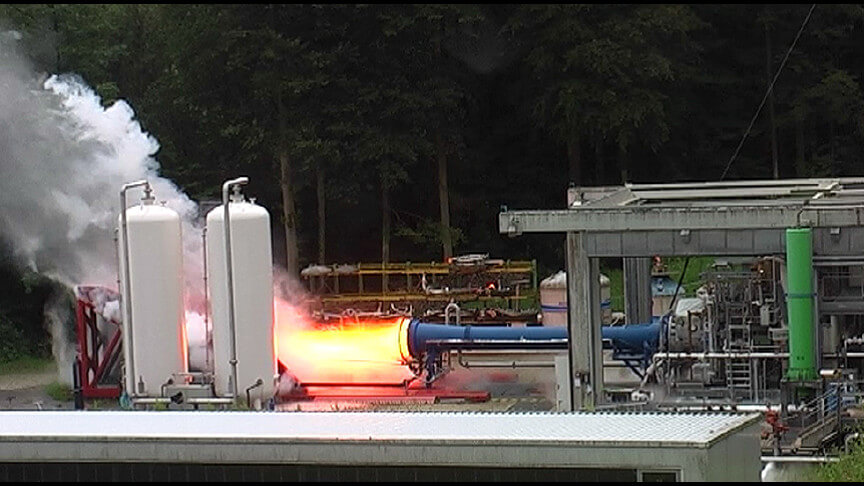 GTD GmbH together with its mother company developed the control system for a DLR rocket engine test site
GTD has delivered the system of control for the test bench P3.2 in DLR Lampoldshausen, Germany.
In the frame of this project GTD GmbH was responsible for the development of the test campaign preparation software, a part of the control system synoptics for supervising and controlling the test campaign as well as procurement and logistics for the hardware.
P3.2 test bench was initially constructed for the development and qualification testing of the Vulcain® thrust chamber with its two cryogenic propellants, liquid oxygen (LOX) and liquid hydrogen (LH2).
The ESA test facility P3.2 is an important asset, as it is the only facility in Europe capable of testing thrust chambers of that thrust class. This high-pressure facility has allowed the technology demonstration and verification of a variety of thrust chambers and components using different propellants in recent years.
It represents a technical challenge for DLR and GTD teams to integrate this new system smoothly within an existing facility as well as improving performance and accessibility of the test results for DLR customers and users of this crucial European facility.